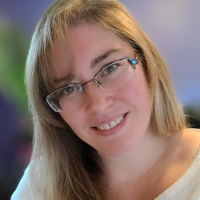 Constance Ruth Clark
Contemporary Romance, Historical Romance, Paranormal Romance, Romance, Erotic Romance, Time Travel Romance
Romance author who believes in second chances and happily ever after.

Mom of two wonderful kids and wife to the man of my dreams, we live on a homestead in Maine, complete with chickens and ducks.
Video
Authortube/Indie Publisher/ Unboxing My Second Self Published Book!
Constance Ruth Clark Books
Every story has an end, but in life every ending is just a new beginning.
Never stop learning, because life never stops teaching.
Kindness is a gift everyone can afford to give...
A positive attitude can really make dreams come true - it did for me.
David Bailey
sometimes tears are a sign of unspoken happiness :) and a smile is sign of silent pain.